A little about Latter Day Brands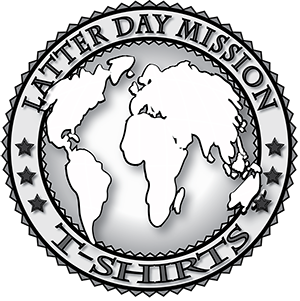 Hello! My name is Michael Priddis, I am the owner of Latter Day Brands. I have a background in retail and LDS retail. I was a Seagull Book store manager for 7 years. After Deseret Book purchased Seagull Book, I was hired by Deseret Book to manage their flagship store in Downtown Salt Lake City. I was there just under a year when I accepted a position as the president and general manager of Utah Idaho Supply / Map World.
While at Seagull Book, I created a free LDS Clipart website called
MyCTRRing.com
. After leaving Deseret Book, my business evolved into drop shipping LDS Products like CTR Rings and Christus Statues, which are sold on
LatterDayRings.om
and
LatterDayStatues.com
.
In about 2010 I started selling my clipart on sites like Zazzle and Cafepress. In about 2013 my wife and I decided to take the leap and buy our own direct to garment printer and start printing our own t-shirts and gifts. Our first t-shirt website was
LatterDayMissionTShirts.com
. Since that time, we have invested a lot of time and resources improving our products and product selection, as well we have expanded to numerous other websites.
At this time you can find our products (t-shirts) on our website like:
Amazon.com
,
GroopDealz.com
, and
Jane.com
. We also have a number of affiliates:
PrepareToServe.com
,
LDSSmile.com
,
MeridianMagazine.com
,
MormonMissionPrep.com
and others.
We hope you find our products to be high quality and to your liking.
This gallery contains 1 photo.
A great place to buy T-Shirts and Gifts for the whole family.
This gallery contains 2 photos.
Currently there are over 400 missions for the LDS church.  We have a great variety of mission t-shirt designs for every mission.